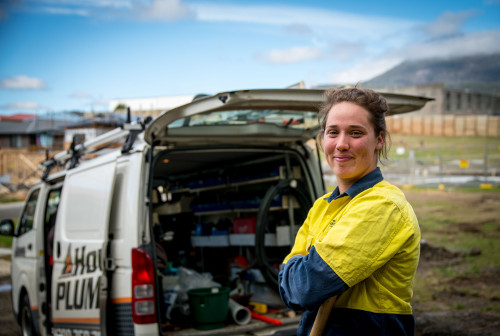 The Master Plumbers Association of Tasmania Inc. (MPAT) is a registered organisation of employers under the Industrial Relations Act 1984 and an Incorporated Association under the Associations Incorporations Act 1964.
The Association is governed by its Board as elected under its Constitution.
The Board is responsible for the application of the Constitution and its Objects, those being:
act as the peak industry body for the promotion training and advocacy of contractors in the plumbing industry;
enable members to operate within the plumbing industry at the highest technical and ethical level;
further the interests and protect the interests of its members;
act as an organisation of contractors in respect to the plumbing industry under the laws of Australia or any of its States or territories;
act as an organisation for employers in respect to contractors in the plumbing industry and in that regard initiate, defend or bring any industrial dispute or claim relating to industrial matters before the appropriate forum including the Fair Work Commission, boards, regulators and other appropriate courts, tribunals, committees and conferences;
make agreements with members, employees and/or their representatives, organisations, associations or unions in respect to wages and conditions of employment;
to provide all current information relevant to awards, conditions and other industrial matters relevant to Associations members in respect to their employees; and
to consult, advise, lobby or enter into arrangements with government agencies, regulators, training authorities and providers for any of the objects or purposes of the Association.
The Association draws its membership from all plumbing trades including general plumbing, roof plumbing and gasfitting etc.